8 Entrepreneurial Lessons to learn from the game of Football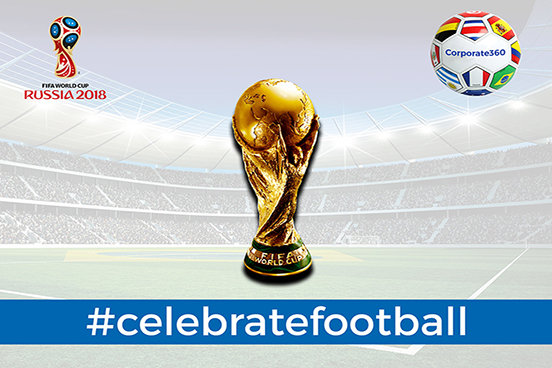 They say, "Football is just a game". But for me, it's a source of lessons of a lifetime. Being a Footballer turned Entrepreneur, I hold within me innumerable memories and lessons from my days on the training field and stadiums.
I grew up with the ambition of becoming a professional footballer, went on to play football for 5 yrs at College, University, State & National level in India. My days of football taught me that hard work, discipline and persistence always pay off. During my early days, life was in a rough state. My parents were facing a hard time, I was barely holding on and nothing was in shape. However, football gave me the sense of friendship, teamwork, body strength, guts and confidence to fight through the hardship. It pushed me to 'give my best' in anything and everything I do, and this valuable lesson from football transformed my life to the best.
I've learned that football and entrepreneurship has many correlations. Here are some fundamental entrepreneurial learning inspired from football:
Goal Setting — Like in football, there is always a goal which results in winning a game, and ultimately a championship. Concentrate on scoring goals, one at a time.
Discipline — It is crucial for a Footballer to live a high disciplined lifestyle. And so for an Entrepreneur. Constant training, focus, sacrifice and compromise results in a fine person.
Strategy — In a football game, strategising includes team formation, squad selection, game plan and opponent analysis. Likewise, entrepreneurs have to be innovative and punctual in terms of business strategies, competitor analysis, etc.
Team Play — It's a myth that talented individuals automatically succeed as a team. The truth is that a steady leadership is required to keep the team glued and motivated. Take note that leadership is not restricted to sitting on the top to strategise and delegate. It also includes positioning oneself among the team members.
Decision Making — Football is one game where most of the decision making happens in real-time on the pitch. There can be many twist and turns, unexpected turn arounds, game-plan changes, substitutions, last minute set backs and so on. Similar unexpected circumstances and situations are also seen in the business environment. The key is to use creative tactics to make decisions and move forward.
Determination — Football teaches you to accept rejection, to never give up and to fight back with full spirit. Entrepreneurs need to have the same attitude and fighting spirit in all situations. As nothing in the world comes easy, they must always be ready to fight the odds. It will help them emerge stronger and more determined than before. As Entrepreneurs have to go through the same roller-coaster of highs and lows, they can triumph by not quitting and keep trying. Believe in yourself and show the world what you've got. The importance of bringing faith into our lives to help us through times of crisis.
Performance Culture — Like in Football, entrepreneurship supports a performance driven culture. Nothing is granted but is earned with consistency, focus, performance and strength of character. An Entrepreneur must celebrate his/her wins to the fullest, inspire masses with his/her actions, accept and correct his/her mistakes and learn from them for an error-free future.
Friendship — an Entrepreneur needs to show commitment and dedication towards his employees as a leader, mentor and friend. He/she should focus on uniting the team and growing along with everybody.
I've applied everything I learned from football about performance, discipline, and excellence in building my businesses today. And I have only received success and higher returns in the process. Cheers to Football, the beautiful game of all time!
Contact us: impact@corporate360.us, 0475.201.5904